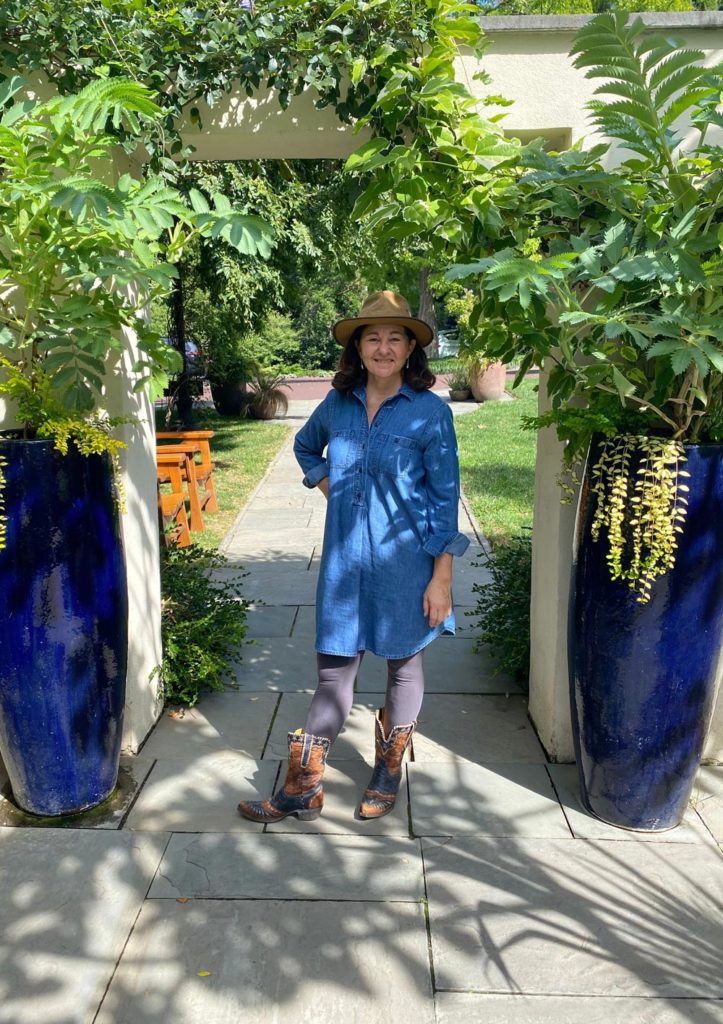 Valerie Solitrin is a gardening expert who brings her years of study and expertise to your landscape.
Personal Statement
I love my job! I love creating beautiful, functional outdoor living spaces for my clients. For 21 years I have designed and installed hundreds of gardens. I take pride in my work and the ability to combine my passion for horticulture with practical considerations such as hardscape, outdoor lighting, and storm water management.

I enjoy long term relationships with clients, addressing changes to their gardens as their needs change. I also enjoy teaching garden design and sustainable horticultural practices. Let's talk soon to discuss your garden! A revitalized outdoor space can increase the joy of everyday living.
Experience
20 Years of Managing Solitrin General Contracting, LLC
Horticultural Teacher: Abington Adult School, Cheltenham Adult School
Valerie's Classes & Lectures
Garden Design for Homeowners 101 @ The Morris Arboretum
Six Tuesdays in 2022: January 18, 25 & February 1, 8, 15, 22 from 7:00PM – 8:30PM
Being at home has given you plenty of time to dream about a new and improved landscape. This comprehensive overview will help you plan your outdoor living upgrades strategically. Design for privacy, four-season beauty, storm water management, and family-friendly functionality. Learn about design principles, hardscape choices, outdoor lighting, tools, trees, perennials, lawns, and soil. Six sessions jam-packed with great information will be the smartest garden investment you make! We will meet in person at the Morris Arboretum on January 18th and February 22nd; all other sessions will be virtual. Required class materials are provided the first class.

Members: $180 | Non-Members: $195. Register: morrisarb.org/classes
---
Storm Water Management @ The Morris Arboretum
Saturday, February 24th, 2022 (Virtual Lecture) from 1-3PM
Heavier rains make water management around your home more challenging. Whether you must comply with your township's impermeable surface building code, or you want to be more earth-friendly, this two-hour lecture will introduce you to a wide array of affordable solutions. Municipal codes, permeable hardscape options, seepage beds, problem downspouts and wet basements will be discussed. Register at: morrisarb.org/classes
---
Best Flower Bulbs for Rocky Gardens @ The Delaware Valley Rock Gardeners Association
This is a 2-hour lecture, date TBD.
Extend the season of interest in your rocky garden with BULBS! Many varieties do well in inhospitable locations, if we choose wisely. Best practises for successful planting will be covered. Visit the Delaware Valley Chapter of National Rock Garden Society website at dvcnargs@gmail.com or for general information www.nargs.org.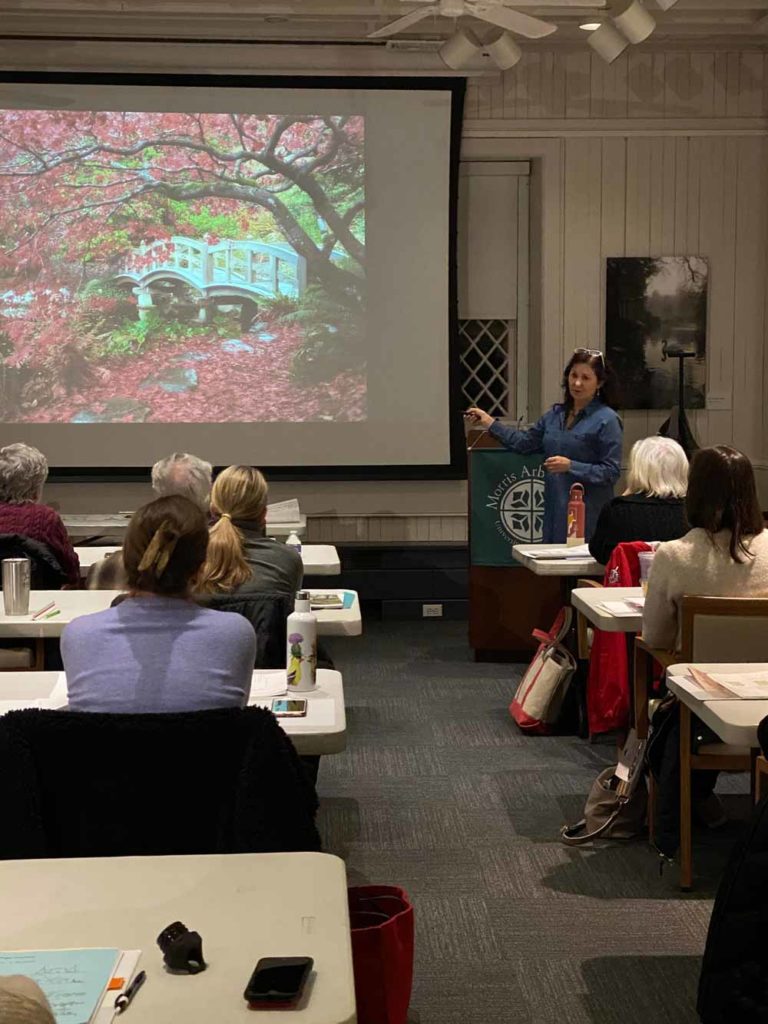 Follow Valerie Designs on Instagram